Insulation Installation in MA, RI, CT, NH & ME
Free Quotes and Consultations Available • Fully Insured • Fully Certified
In order to ensure that your home is performing at its best throughout the year, you'll want to fit it with the best materials on the market. All of the little things need to be taken care of, and your insulation is by far the most important of them! Insulation helps regulate your home's energy efficiency, removing the strain from your monthly energy bill costs. It can also reduce the chances of ice dams forming, control humidity, and can even increase your home's value! In order to reap these benefits, you'll need the highest quality insulation from the most trusted contractors in New England. There's only one name that correctly fits that bill: Advanced Green Insulation!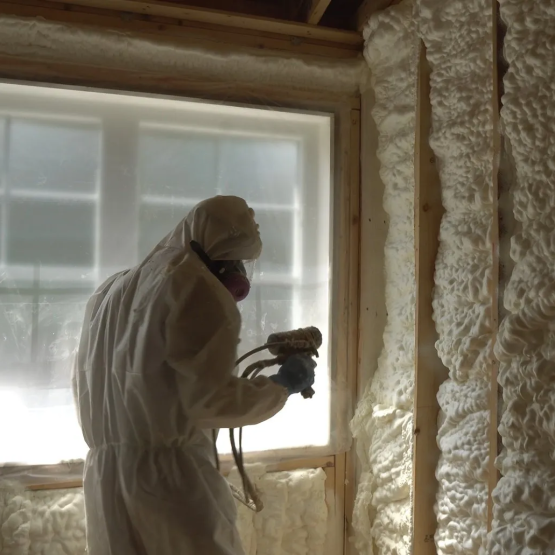 High-Quality Insulation Products For New England Residents
Advanced Green Insulation is based out of Rockland, MA, and Martha's Vineyard, and we've been proud to provide insulation to homeowners that helps their properties perform at their best, generate more comfortable living environments, and save them money. We specialize in four main types of insulation, all with cutting-edge capabilities that can vastly improve your home's value!
Types Of Insulation We Install in New England
Areas In New England That We Provide Insulation Installation To
Advanced Green Insulation can connect homeowners and business owners across New England, supplying them with the insulation products they need to reduce monthly energy costs, increase property value, and keep their property at a comfortable temperature all year long. Check out the states, towns, and cities we serve below and connect with the industry's best insulation products! If you don't see your area listed, contact us today to see how Advanced Green Insulation can help your home!
Rockland

Middleborough

Boston

Cambridge

Brookline

Waltham

Somerville
Providence

Cranston

Warwick

Pawtucket

East Providence

Woonsocket

Cumberland

Coventry

South Kingstown
Bridgeport

Stamford

New Haven

Hartford

Waterbury

Norwalk

Danbury

New Britain
Portsmouth

Londonderry

Derry

Epping

Manchester

Nashua

Concord

Dover
York

Portland

Lewiston

Bangor

Auburn

Biddeford

Sanford

Saco